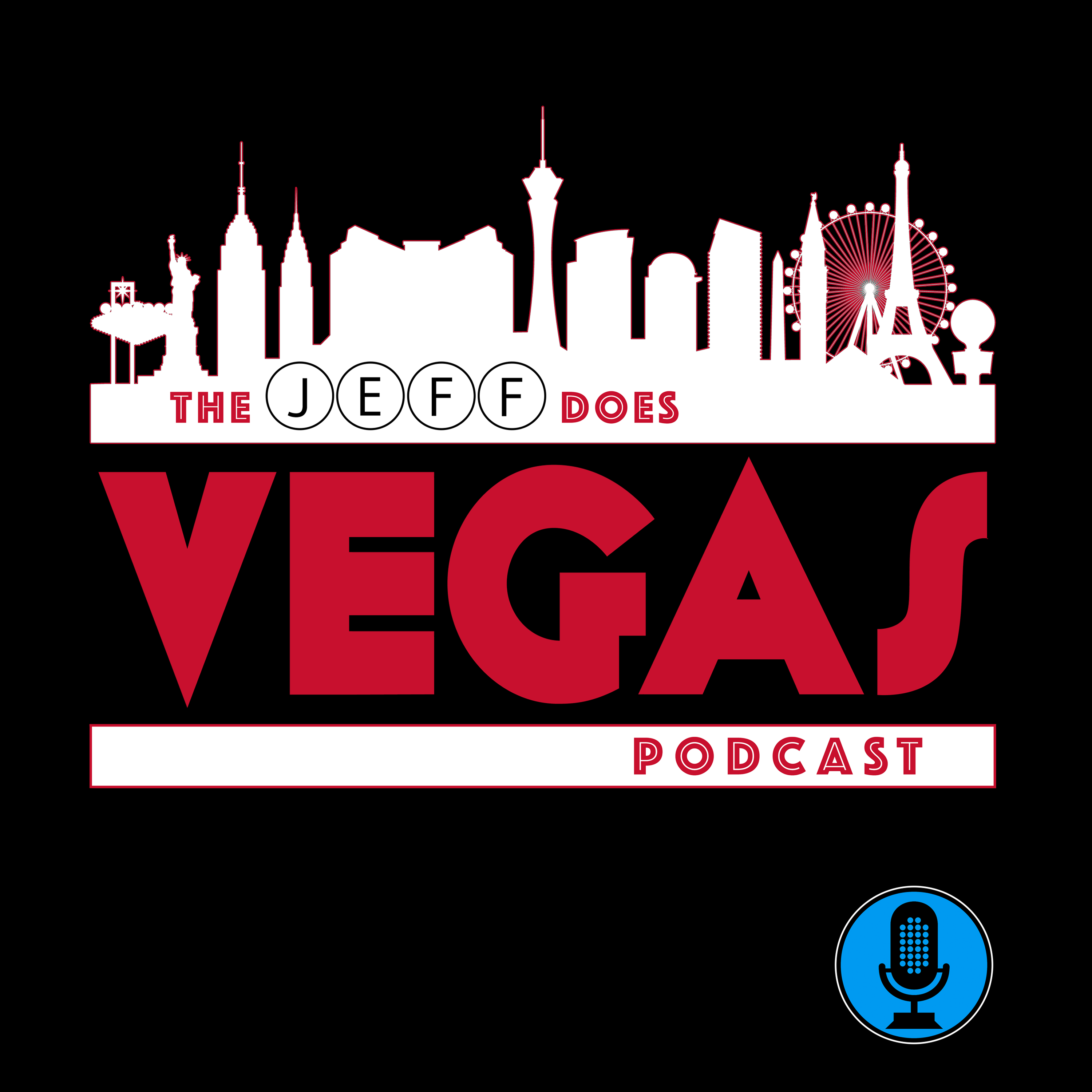 Jeff Does Vegas takes listeners on a thrilling journey to the world-famous Las Vegas Strip…and beyond! Offering a unique blend of insider tips & tricks, captivating stories, and in-depth interviews with local experts, entertainers, and Vegas insiders, Jeff Does Vegas also dives into the fascinating history & evolution of the city including the stories behind the iconic landmarks, legendary performers, and notorious characters who've helped to shape the city's unique culture. Whether you're a "seasoned Vegas veteran" or preparing for your first visit, this is the podcast for all your Las Vegas needs!
Episodes
Monday Sep 25, 2023
It's been almost three decades since the world lost one of the most influential rap & hip-hop artists of all time...the legendary Tupac Shakur.
On the night of September 7, 1996, Tupac was shot while sitting at a car at a stoplight at the corner of Flamingo Road & Koval Lane, just east of the Vegas Strip.  He died 6 days later at University Medical Center.
The case has remained unsolved for the past 27 years and the circumstances surrounding the murder have been shrouded with uncertainty & speculation with multiple theories floating around on who killed Tupac.
Joining me for this episode of the podcast to shed some light on the crime & peel away a few layers of the mystery is true crime author & journalist, Cathy Scott.
Cathy is the author of The Killing of Tupac Shakur: Who Did It and Why? which is considered to be one of the best books ever written on the subject of Tupac's murder.  At the time of the shooting, Cathy was working as a reporter for the Las Vegas Sun and she was one of the first people in the world to report Tupac's death.
Cathy & I took a deep dive into the case covering everything from the timeline of events the night of the shooting, to the bungled police investigation, to recent developments in the story.
Order your copy of "The Killing of Tupac Shakur" by Cathy Scott from your favorite online book seller.
__________________________________________________________________________
Become a Jeff Does Vegas Insider today for only $5 USD/month & enjoy all kinds of cool perks like early access to new episodes, commercial-free versions of EVERY episode, invites to exclusive live streams & videos, insider-only virtual hangouts and even real-life in-person hangouts IN Las Vegas!
Sign up NOW at patreon.com/jeffdoesvegas
__________________________________________________________________________
Jeff Does Vegas is an official Vegas.com affiliate! 
Help support the podcast & get exclusive deals by booking your hotel stays, shows, attractions, tours, clubs and even complete vacation packages (including air & hotel) with our special link!