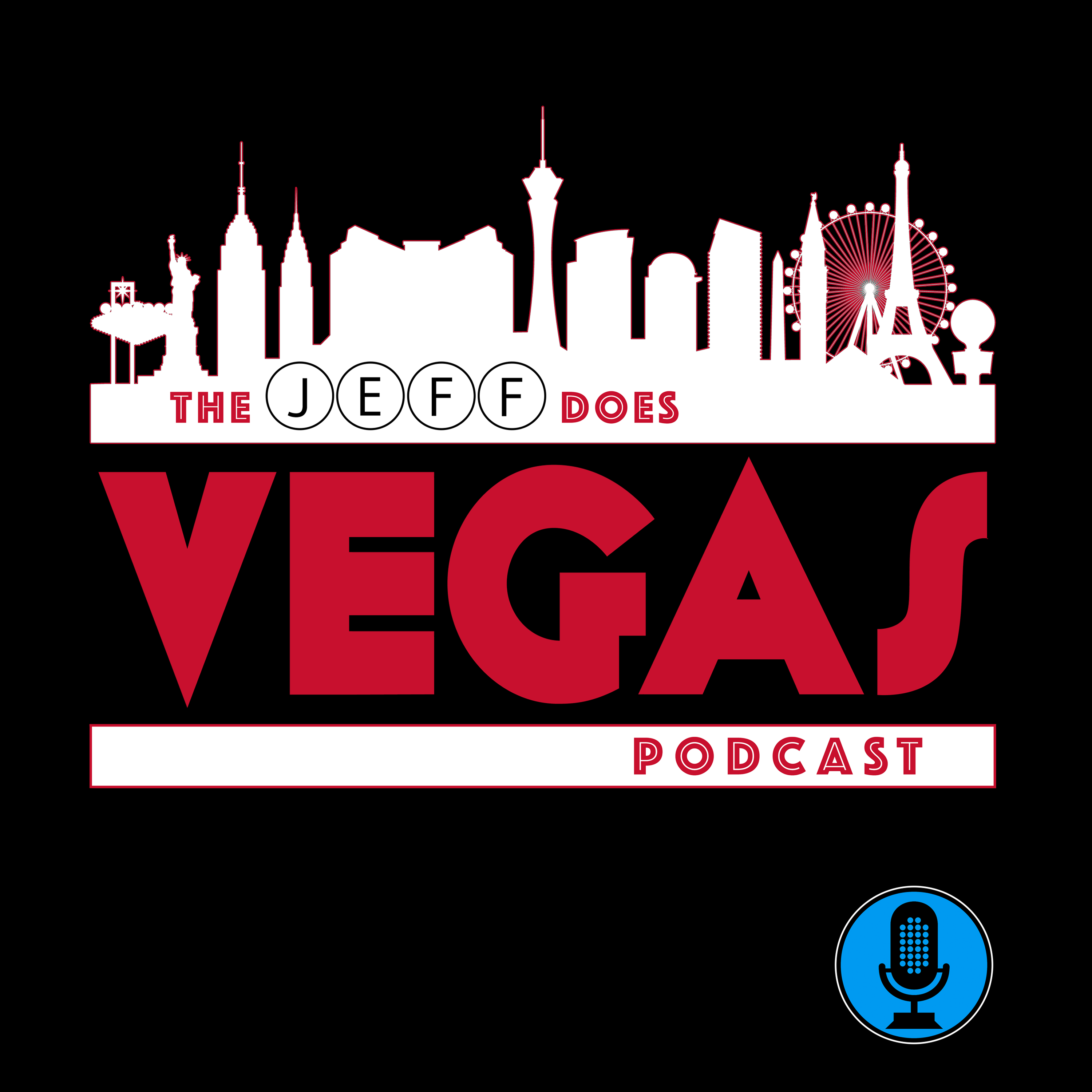 Jeff Does Vegas takes listeners on a thrilling journey to the world-famous Las Vegas Strip…and beyond! Offering a unique blend of insider tips & tricks, captivating stories, and in-depth interviews with local experts, entertainers, and Vegas insiders, Jeff Does Vegas also dives into the fascinating history & evolution of the city including the stories behind the iconic landmarks, legendary performers, and notorious characters who've helped to shape the city's unique culture. Whether you're a "seasoned Vegas veteran" or preparing for your first visit, this is the podcast for all your Las Vegas needs!
Episodes
Monday Jul 24, 2023
This time on Vegas Book Club, we're going ALLLLL the way back to Episode #25 of the podcast and my conversation with Steve Cyr, the subject of the book Whale Hunt In The Desert by Deke Castleman.
Steve is a Casino Host in Las Vegas - but he's not just any host.  Steve is one of the elite hosts who deal almost exclusively with "whales".
What is a "whale", you ask?  "Whales" are the extreme high-roller VIP's who come to Vegas and spend MASSIVE amounts of money; it's not uncommon for a "whale" to drop $1 Million or more over the course of a weekend in the city.  In order to bring them - and their huge bank accounts - to Las Vegas, casino hosts hook them up with lavish comps...from high-end suites & villas, to private jets, to ringside tickets at UFC events, to pretty much anything you can imagine.
Steve is one of the guys who makes that happen.
We talked about his early days in the casino business, how he re-invented the way hosting was being done in Las Vegas, and some of the more "bizarre" requests he's gotten from his clients.
Order your copy of Whale Hunt In The Desert: Secrets Of A Vegas Superhost by Deke Castleman from your favorite online bookseller.
__________________________________________________________________________
Become a Jeff Does Vegas Insider today for only $5 USD/month & enjoy all kinds of cool perks like early access to new episodes, commercial-free versions of EVERY episode, invites to exclusive live streams & videos, insider-only virtual hangouts and even real-life in-person hangouts IN Las Vegas!
Sign up NOW at patreon.com/jeffdoesvegas
__________________________________________________________________________
Jeff Does Vegas is an official Vegas.com affiliate! 
Help support the podcast & get exclusive deals by booking your hotel stays, shows, attractions, tours, clubs and even complete vacation packages (including air & hotel) with our special link!