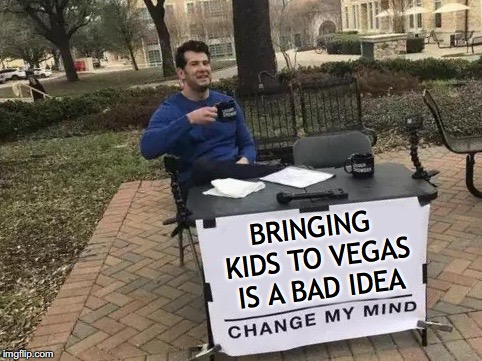 This week's episode is about a topic that always manages to get people going online - whether it's on Facebook, TripAdvisor or any of the thousands of other Vegas-related blogs or websites out there:
BRINGING KIDS TO VEGAS 
Big thanks to my guests who joined me to talk about this very polarizing topic:
Jessica aka "Vegas Princess Bella" - She's a long-time Las Vegas visitor who runs Las Vegas Pics and Tricks on Facebook and a mom, who recently took her 8 & 10 year-old children to Vegas.
And Maria-Leena Kerr - She's the owner of DanishTourGuide.com, an online concierge platform and sightseeing company.  Maria also provides tour services in Las Vegas and helps families organize their trips to Vegas.  Reach out to her on Twitter and Instagram.
Listen in for great insight on bringing children to Las Vegas.
And don't forget: I'm coming to Vegas from February 3rd to 6th/2019!  I'll be at the SOLD-OUT Mondays Dark on February 4th and I'll be bouncing around town throughout those days.  If you're in town and want to connect, please feel free to reach out via Twitter or Facebook!