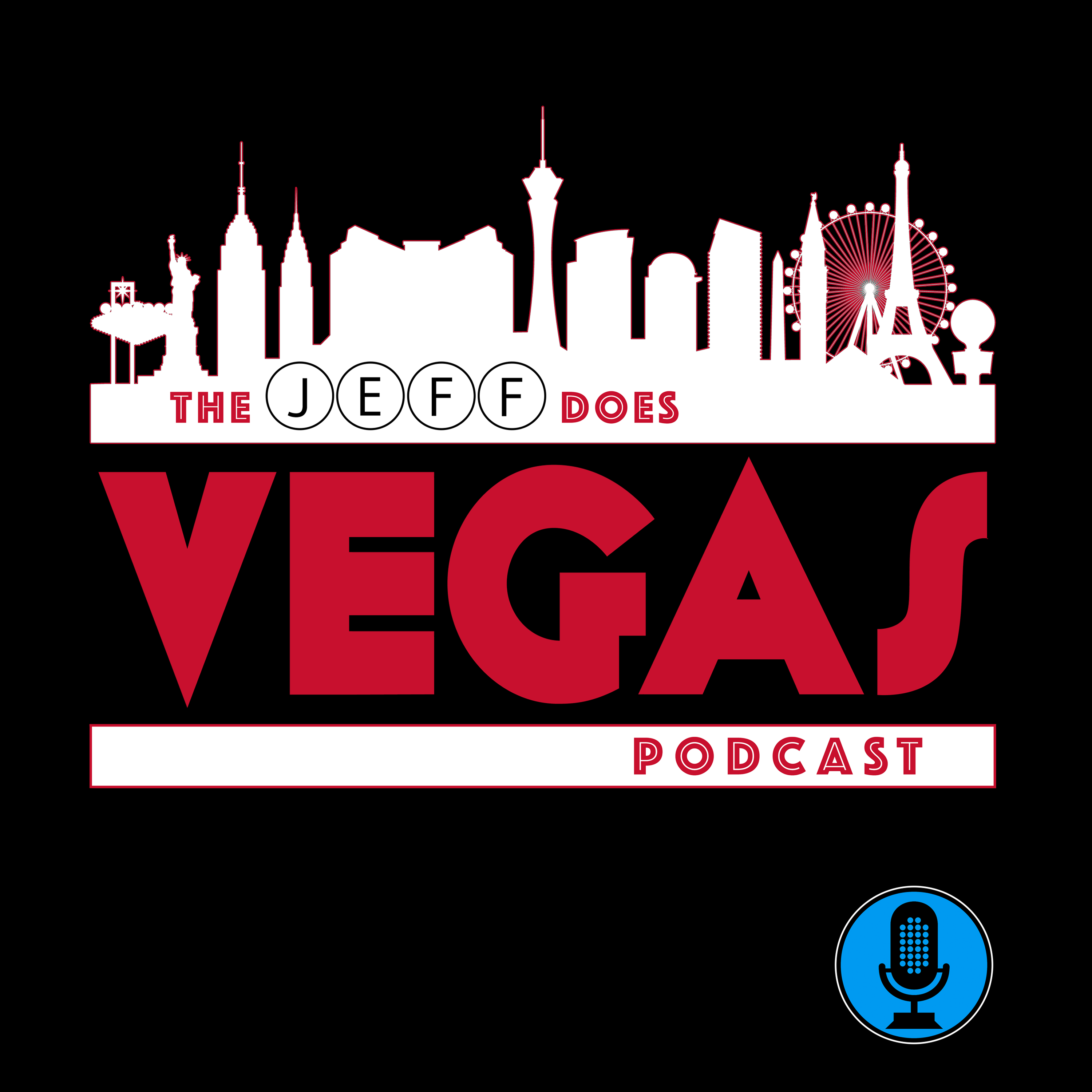 Jeff Does Vegas takes listeners on a thrilling journey to the world-famous Las Vegas Strip…and beyond! Offering a unique blend of insider tips & tricks, captivating stories, and in-depth interviews with local experts, entertainers, and Vegas insiders, Jeff Does Vegas also dives into the fascinating history & evolution of the city including the stories behind the iconic landmarks, legendary performers, and notorious characters who've helped to shape the city's unique culture. Whether you're a "seasoned Vegas veteran" or preparing for your first visit, this is the podcast for all your Las Vegas needs!
Episodes
Monday Aug 29, 2022
There are some AWESOME Vegas movies out there.  Classics like "Casino", "Oceans Eleven" and "Fear and Loathing in Las Vegas".  There are also some TERRIBLE Vegas movies out there...like "The Incredible Burt Wonderstone", "3000 Miles To Graceland" and "Paul Blart: Mall Cop 2".
I think it's fair to say that the film we're discussing in this episode falls somewhere in the middle.
Considered to be one of the biggest box office bombs of all time, Showgirls (written by Joe Eszterhas, directed by Paul Veerhoven, and starring Elizabeth Berkley) has morphed into a huge cult classic.
Thanks to a steady stream of nudity & gratuitous sex, the film was given an NC-17 rating and to this day, remains the only film with that rating to have had wide release in US movie theaters.  And although Showgirls wasn't based on a true story, Eszterhas and Veerhoven claimed they did "extensive interviews" with people in the Vegas entertainment community to make the portrayal of the showgirl world as accurate as possible.
So, did they get it right?  We're about to find out.
My guest for this episode, making her second appearance on the podcast, is Dani Elizabeth - a legit Showgirl and former cast member of the legendary Vegas shows, "Jubilee" and "Crazy Girls".
Dani shared the story of the first time she saw Showgirls and how it almost led to a career change, we dove into the film with some character analysis & theories on why people watch the film over and over again, and we compared Dani's "showgirl life" to Nomi Malone's.
If you want to dive further into the world of Showgirls - and really, who wouldn't? - check out the documentary You Don't Nomi directed by Jeffrey McHale (available for sale & rent on your favorite streaming service).
__________________________________________________________________________
Become a Jeff Does Vegas Insider today for only $5 USD/month & enjoy all kinds of cool perks like early access to new episodes, commercial-free versions of EVERY episode, invites to exclusive live streams & videos, insider-only virtual hangouts and even real-life in-person hangouts IN Las Vegas!
Sign up NOW at patreon.com/jeffdoesvegas
__________________________________________________________________________
Jeff Does Vegas is an official Vegas.com affiliate! 
Help support the podcast & get exclusive deals by booking your hotel stays, shows, attractions, tours, clubs and even complete vacation packages (including air & hotel) with our special link!