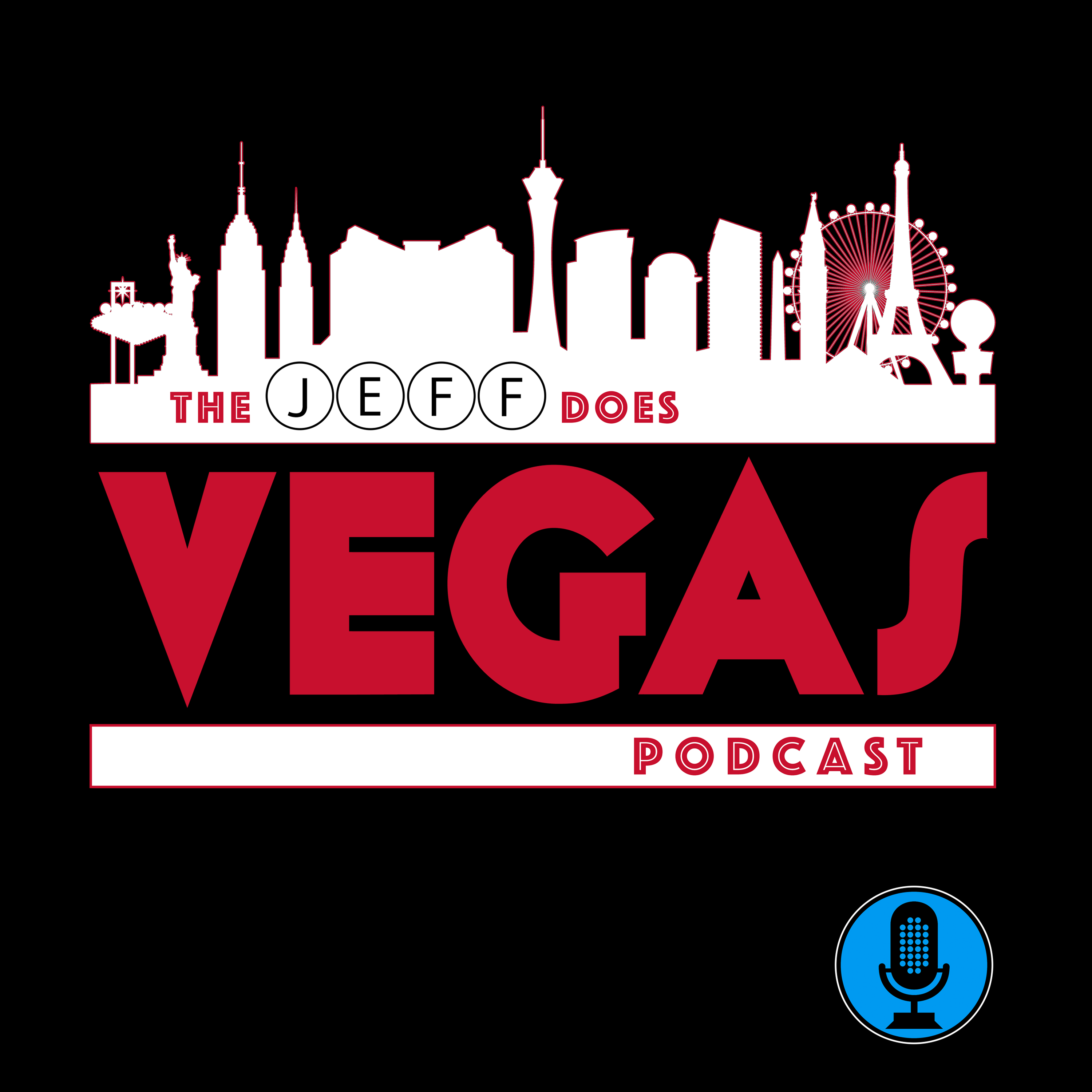 Jeff Does Vegas takes listeners on a thrilling journey to the world-famous Las Vegas Strip…and beyond! Offering a unique blend of insider tips & tricks, captivating stories, and in-depth interviews with local experts, entertainers, and Vegas insiders, Jeff Does Vegas also dives into the fascinating history & evolution of the city including the stories behind the iconic landmarks, legendary performers, and notorious characters who've helped to shape the city's unique culture. Whether you're a "seasoned Vegas veteran" or preparing for your first visit, this is the podcast for all your Las Vegas needs!
Episodes
Monday May 08, 2023
I make no secret about the fact that I absolutely LOVE food.
In fact, as anyone who listens to the podcast on a regular basis knows, when I put together my "Trip Report" episodes, I always mention that that being able to tell people about the meals I've enjoyed in Las Vegas is probably my favorite part of the trip.
So, when I was presented with the opportunity to chat with a Las Vegas-based chef who took her passion for cooking and turned it into a career, I jumped at that chance.
My guest for this episode of the podcast is Chef Alicia Shevetone.  Chef Alicia is a pop-up chef who regularly hosts events across the city, she's authored cookbooks, she makes appearances on local Vegas television, and she hosts her own online cooking show.  She's also the creator of Dink Cuisine, a unique cooking concept for a very specific demographic.
Learn all about Chef Alicia, find out about Dink Cuisine, see where she'll be appearing and get your hands on her cookbooks by visiting Chef Alicia's website.  Also, make sure follow her on Facebook, Twitter, Instagram, and YouTube.
Pre-order your copy of Chef Alicia's new cookbook, "Food With Spirit: Alcohol Infused Recipes" on Amazon. 
__________________________________________________________________________
Become a Jeff Does Vegas Insider today for only $5 USD/month & enjoy all kinds of cool perks like early access to new episodes, commercial-free versions of EVERY episode, invites to exclusive live streams & videos, insider-only virtual hangouts and even real-life in-person hangouts IN Las Vegas!
Sign up NOW at patreon.com/jeffdoesvegas
__________________________________________________________________________
Jeff Does Vegas is an official Vegas.com affiliate! 
Help support the podcast & get exclusive deals by booking your hotel stays, shows, attractions, tours, clubs and even complete vacation packages (including air & hotel) with our special link!