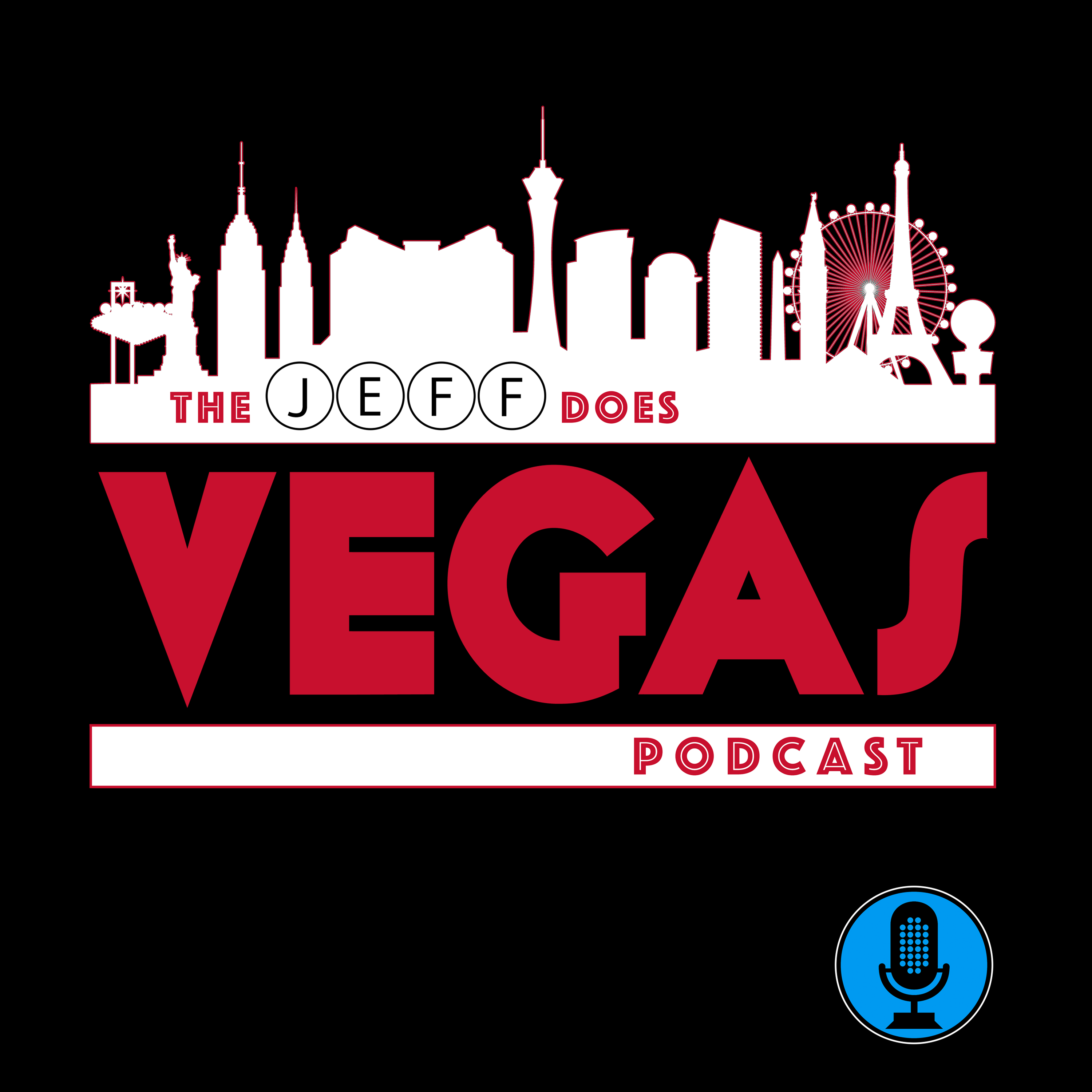 Jeff Does Vegas takes listeners on a thrilling journey to the world-famous Las Vegas Strip…and beyond! Offering a unique blend of insider tips & tricks, captivating stories, and in-depth interviews with local experts, entertainers, and Vegas insiders, Jeff Does Vegas also dives into the fascinating history & evolution of the city including the stories behind the iconic landmarks, legendary performers, and notorious characters who've helped to shape the city's unique culture. Whether you're a "seasoned Vegas veteran" or preparing for your first visit, this is the podcast for all your Las Vegas needs!
Episodes
Monday May 25, 2020
It was a little over a year ago that Vegas entertainer & actor, John Di Domenico - who's regarded as the world's best Donald Trump impersonator - invited me to his home to have a conversation for the podcast (check out that interview in Episode #18).  During the course of our chat, John dropped into the conversation that at one time Donald Trump actually thought John had died.  Apparently, I'm not the journalist I thought I was...because I just moved past that and didn't ask any follow-up questions.
Better late than never, I decided to ask John to come back on the show so I could find out the when, how and why the future President of the United States thought John had passed away.
We also got caught up on what John has been up to over the last year including the voiceover work he's been doing as Trump, his opportunity to meet Alec Baldwin, his dive into the world of Cameo and how he's been keeping busy during the COVID-19 shutdown in Las Vegas.
If you want to keep up with what John has going on, follow him on Facebook, Twitter and Instagram.  And if you'd like one of John's many characters - including Donald Trump, Dr. Evil, Guy Fieri, Dr. Phil and many MANY others - to send a special message to a co-worker, friend or family member be sure to book him on Cameo!