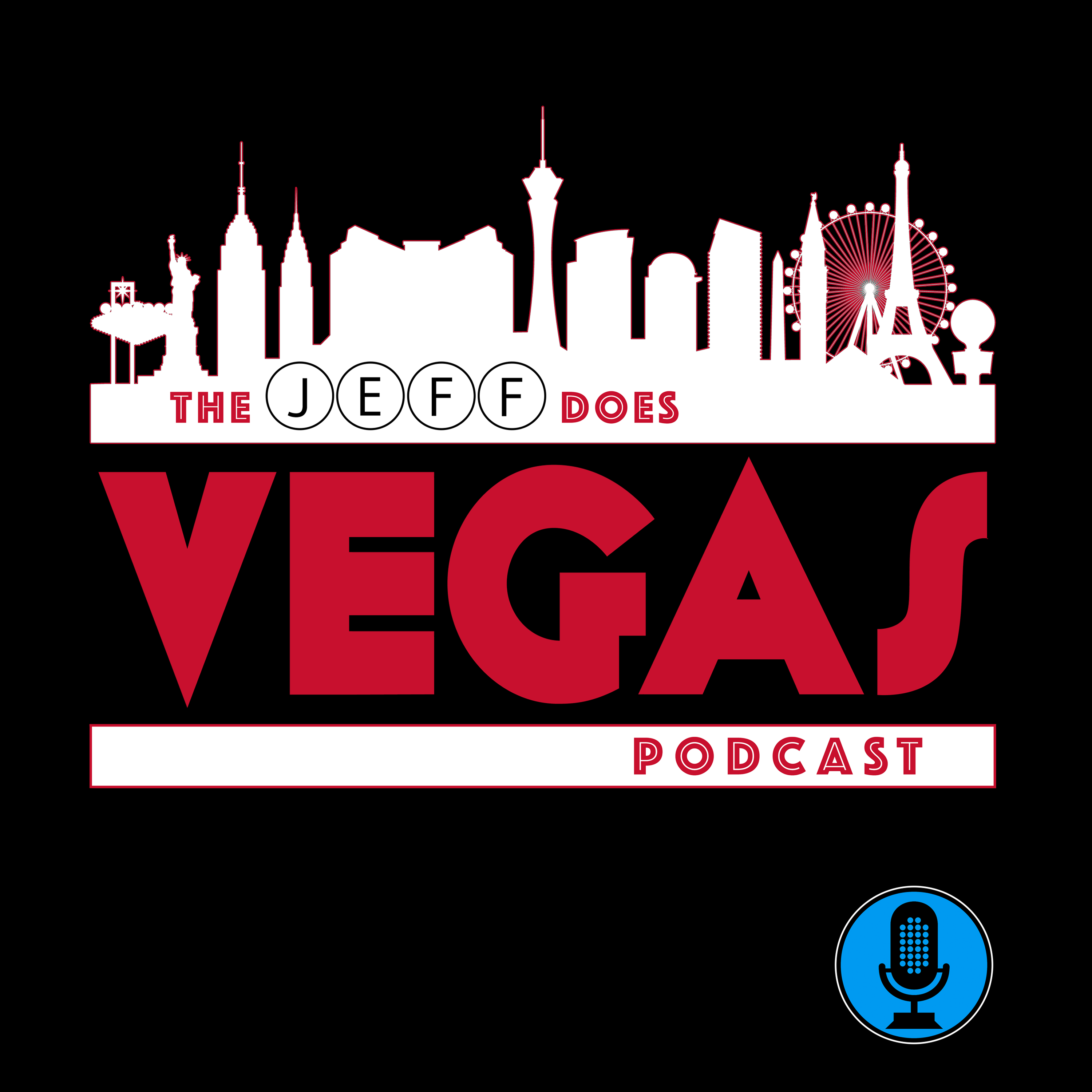 Jeff Does Vegas takes listeners on a thrilling journey to the world-famous Las Vegas Strip…and beyond! Offering a unique blend of insider tips & tricks, captivating stories, and in-depth interviews with local experts, entertainers, and Vegas insiders, Jeff Does Vegas also dives into the fascinating history & evolution of the city including the stories behind the iconic landmarks, legendary performers, and notorious characters who've helped to shape the city's unique culture. Whether you're a "seasoned Vegas veteran" or preparing for your first visit, this is the podcast for all your Las Vegas needs!
Episodes
Monday Mar 09, 2020
Anyone who's been to Vegas has been there: It's 3am, you're making your way back to your hotel but before you can crash out for the night you need to put something in your belly...and I'm here to help you with that - with the assistance of an expert, of course.
My guest for this episode of the podcast is Lindsay Stewart, a Vegas-based foodie and Instagrammer with over 200,000 followers.  We talked about her favourite spots to grab a late-night bite - along with a few menu suggestions - as well as how she made the move to Las Vegas, what made her decide to jump into the Instagram world and some of the cool experiences she's gotten to have since starting her Instagram feed.
Be sure to drool-proof your computer, tablet or smartphone and start following Lindsay on Instagram as well as on Twitter & Facebook.
And, as promised, here's the list of spots we discussed as potential spots for Mid-Night Munchies in Las Vegas...
On The Strip:
Allegro at the Wynn; Tacos El Gordo; Secret Pizza at the Cosmopolitan; Beauty & Essex at the Cosmopolitan; Nomad Bar at Park MGM; Grand Lux Cafe at the Venetian
Off The Strip:
Herbs & Rye; Ferraro's Italian Restaurant; The Bootlegger Italian Bistro; Pho Kim Long; The Golden Tiki; Evel Pie Downtown; Tacos & Beer; Cleaver Butchered Meats, Seafood and Classic Cocktails; Village Pub & The Front Yard at Ellis Island