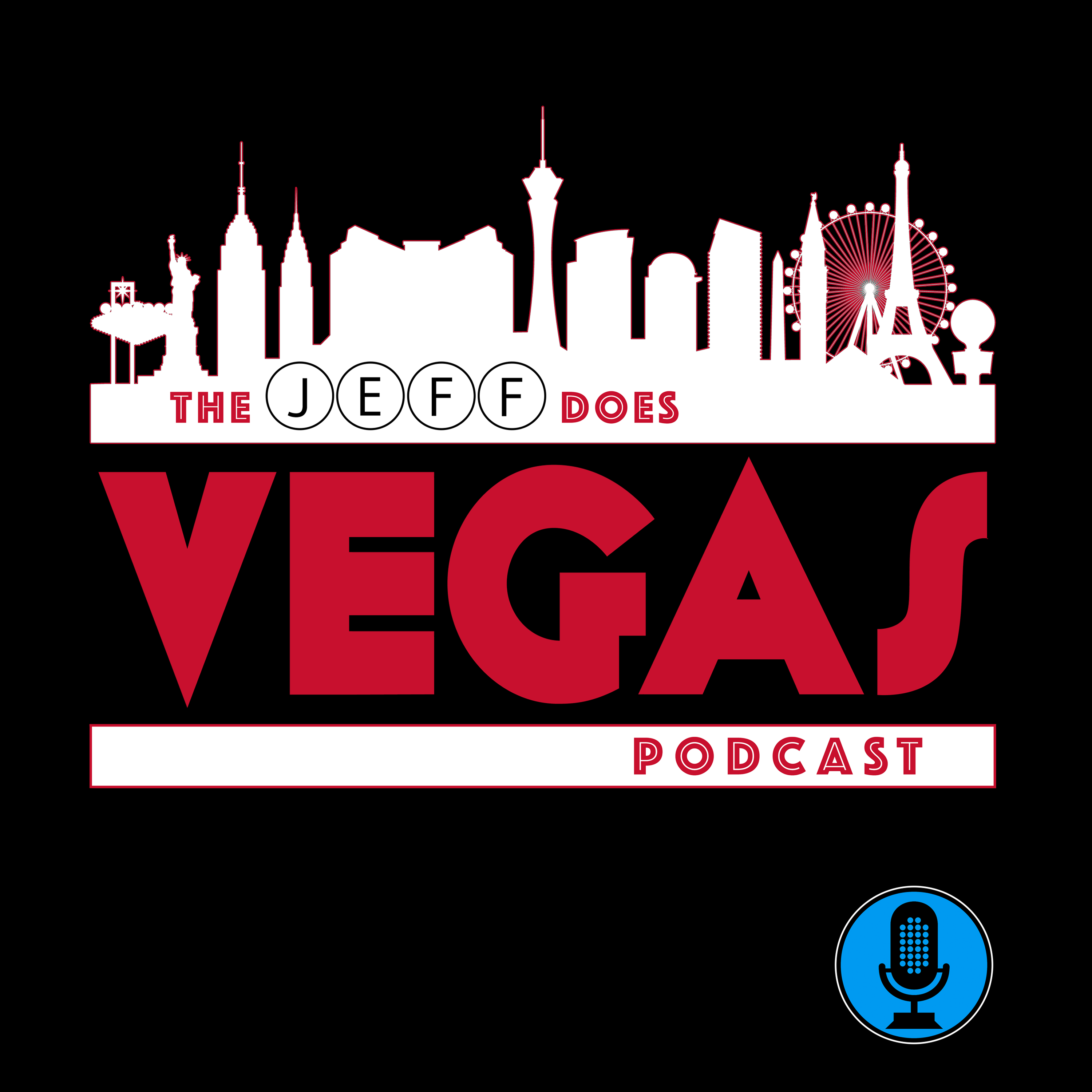 Jeff Does Vegas takes listeners on a thrilling journey to the world-famous Las Vegas Strip…and beyond! Offering a unique blend of insider tips & tricks, captivating stories, and in-depth interviews with local experts, entertainers, and Vegas insiders, Jeff Does Vegas also dives into the fascinating history & evolution of the city including the stories behind the iconic landmarks, legendary performers, and notorious characters who've helped to shape the city's unique culture. Whether you're a "seasoned Vegas veteran" or preparing for your first visit, this is the podcast for all your Las Vegas needs!
Episodes
Monday Dec 02, 2019
My special guest for this episode of the podcast is someone who I've talked about a lot in past episodes of the show; in fact, some of you think I talk about him a bit too much...but I'm hoping that by having him on, you'll understand why I spend so much time talking about him & the events he puts together.
Mark Shunock is the creator & host of Mondays Dark, a twice-monthly charity event that raises $10,000 in 90 minutes for local Las Vegas charities.  For just $20, people have the chance to head to Mark's off-strip venue, The Space, to see some of Vegas's top talent donate their time for some amazing causes.
More than that though, Mark is a friend.  In fact, in the 6 years that I've known him, he's become one my closest friends.  He's been there to support my wife and I through some tough times and when I told him I wanted to launch this podcast a year ago, without hesitation he offered to help in any way he could.
In fact, without Mark, this podcast might not even exist; many of the conversations I've had on this podcast are because of connections I've made through him, Mondays Dark and The Space.
Mark was kind enough to take time to sit & chat with me to share the story of the origin & evolution of Mondays Dark, talk about how he & his wife Cheryl have made Las Vegas their home and some of the big projects he's been able to put together at The Space.
Mondays Dark will be celebrating its 6th Anniversary on Monday, December 9th at the Pearl Theater at The Palms - but beyond that they'll be reaching a major milestone as they get set to partner with their 100th charity marking ONE MILLION DOLLARS raised for local Las Vegas charities!
For information & tickets to the Mondays Dark 6th Anniversary show, visit the Mondays Dark website.
Be sure to follow Mondays Dark on Twitter, Facebook and Instagram for updates on upcoming shows & events.
Also, follow Mark Shunock on Twitter, Facebook and Instagram.