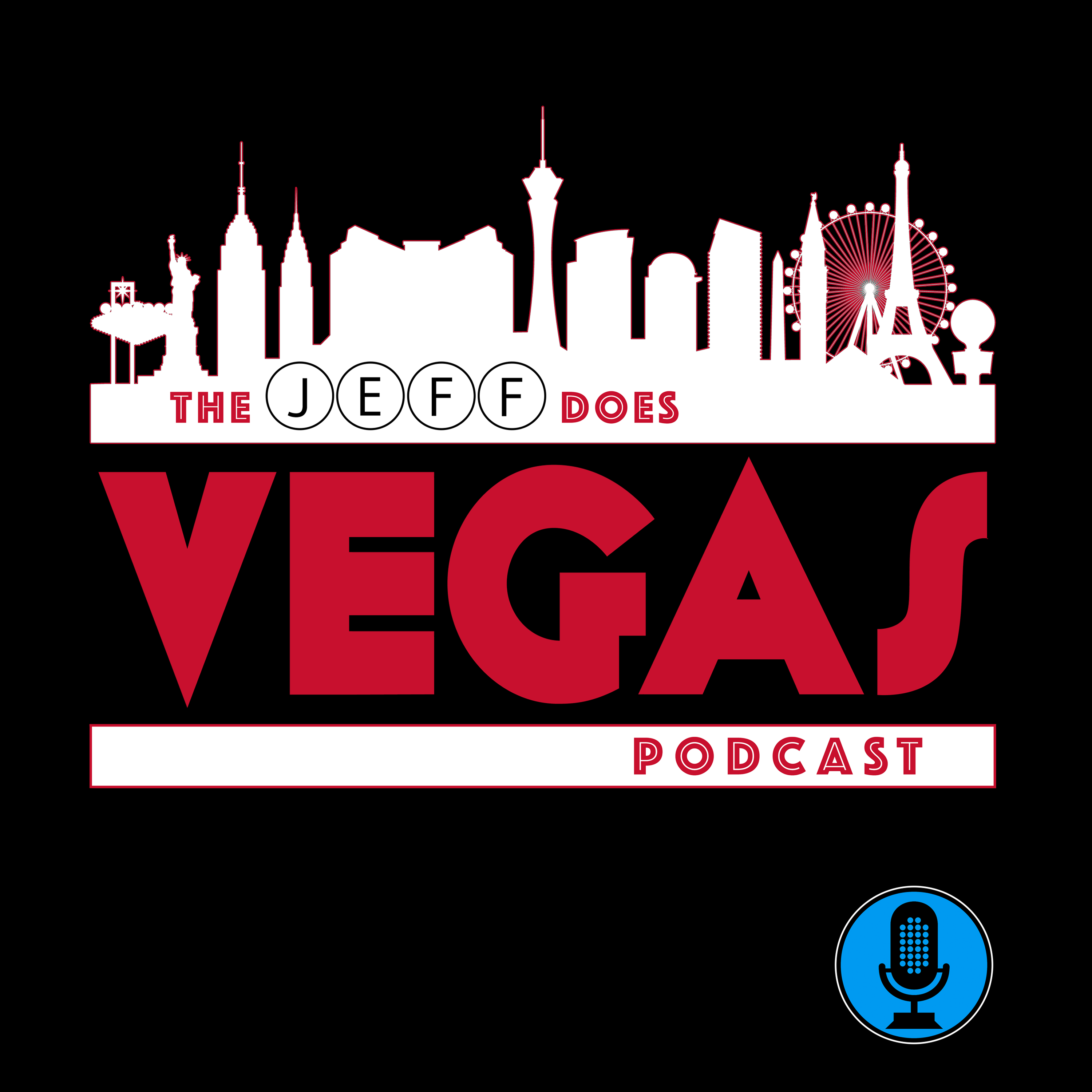 Jeff Does Vegas takes listeners on a thrilling journey to the world-famous Las Vegas Strip…and beyond! Offering a unique blend of insider tips & tricks, captivating stories, and in-depth interviews with local experts, entertainers, and Vegas insiders, Jeff Does Vegas also dives into the fascinating history & evolution of the city including the stories behind the iconic landmarks, legendary performers, and notorious characters who've helped to shape the city's unique culture. Whether you're a "seasoned Vegas veteran" or preparing for your first visit, this is the podcast for all your Las Vegas needs!
Episodes
Monday Jan 24, 2022
Back in March 2021, for various reasons, I put this podcast on a hiatus.  However, I noticed people were still listening and downloading past episodes.  As I watched the numbers grow, I made a commitment that when I hit 100,000 total downloads, I'd start releasing new episodes again.
I hit that mark in September of 2021 and since then, I've had the chance to have some great conversations with some incredible guests.
As I reach another milestone - Episode #100 - I thought it would be fun to go back and re-share some highlights from a few of those recent conversations.
If you want to check out the complete conversations, check out (in order of appearance):
- Episode #88: My Special Guest - Jonathan Jossel
- Episode #89: Vegas Unfiltered with Sam Novak
- Episode #94: Guys Gone Vegas
- Episode #91: Crime & Punishment - Mayhem in the Desert
- Episode #93: Beneath the Neon - The Tunnels of Las Vegas
- Episode #95: My Special Guest - David Perrico
- Episode #92: Reinvention - The Family-Friendly Era
__________________________________________________________________________
Don't forget: Jeff Does Vegas is an official Vegas.com affiliate! 
Help support the podcast & get exclusive deals by booking your hotel stays, shows, attractions, tours, clubs and even complete vacation packages (including air & hotel) with our special link!